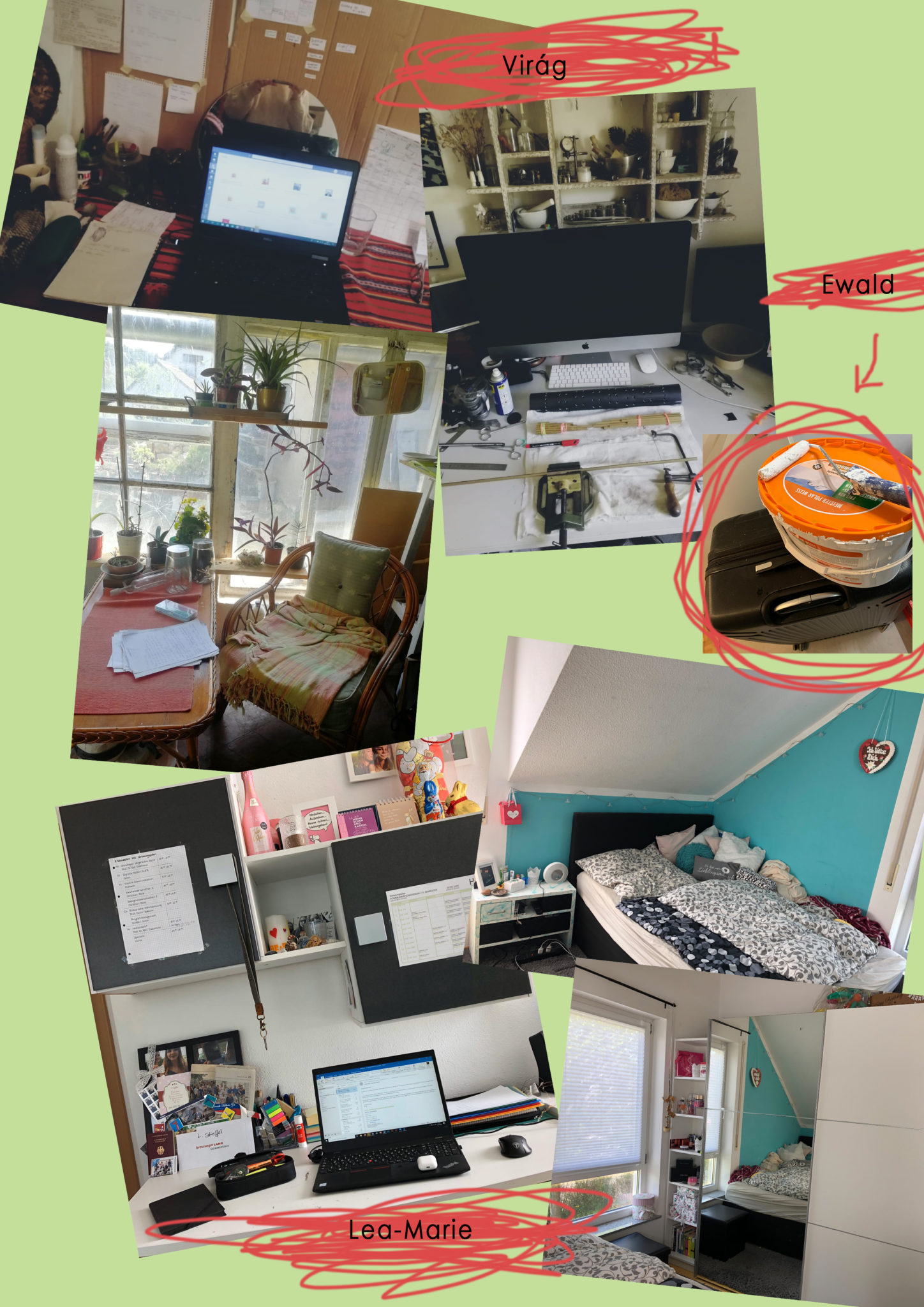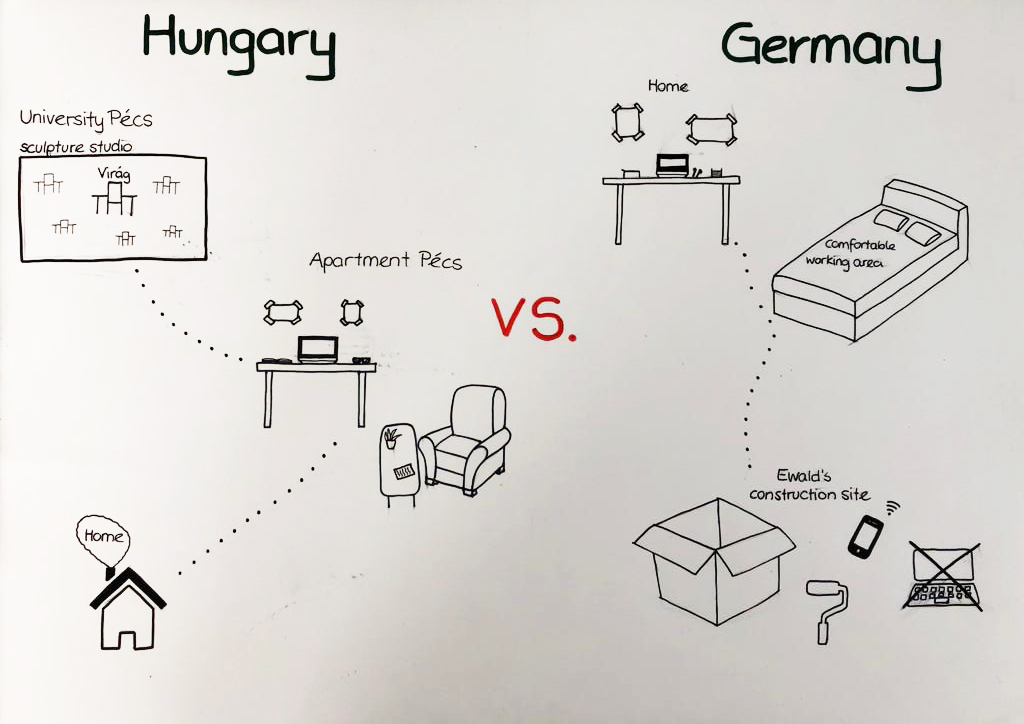 Workspace of Lea-Marie:
list of the items from working area; head-phones, air Pods, pencil case, diary, pinbard, pen holder, post-its, sslip off  paper, calendar, writing pad of folders, timetable.
And the rest of my room. I also often work in my be, and not only att the desk.
Out of my window I look out into my garden and onto the street.
I often work in my boyfriend's room. (He built his desk himself because he is a carpenter. But tere is no pictures about it.)
Workspace of Virág:
This is mine right now. I stayed in Pécs, so it's alittle bit forced solution here. My normal work area iss in the University. Everybody have an own place there with ttable and chair and stuff for work. It's a sculpting studio there. So it's difficoult to replace elsewere.
The working place of my boyfriend. He also studied sculpting, and now he alsso can't work in studio…so he use the computer table and other places of the hoause for it.Therefore the mess is bigger than ever.
I mostly chilling in the foreground. There is more lighty and lots of flower here.
And Ewald:
He haven't really working spaces now. Ewald is currrently working on this working area. Not done yet, but soon. 🙂
// Stieffel Lea-Marie , Márfi Virág, Litke Ewald