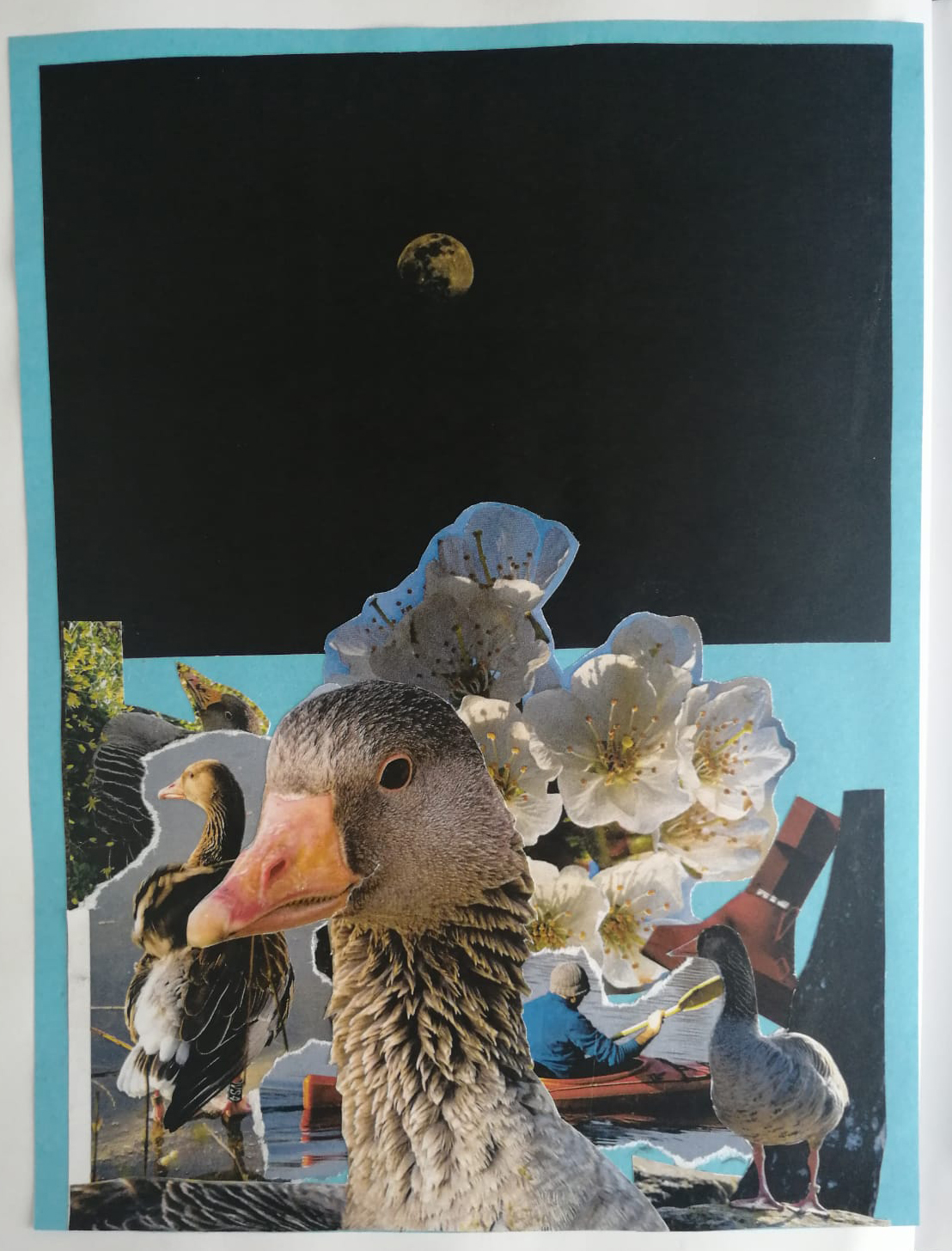 My case with motivation while in complete isolation in the quarantine was a weird thing. Normally I would be pretty motivated while going to classes and getting specific exercises and work to do. As soon as I have nothing to do for example in my vacation I would be pretty unmotivated and get lazy. This case is different. The quarantine finally gave me a reason to do the stuff I planned to do. I got so many ideas for posters, drawings and locations where I can take photos, but I had no time for that while in my first semester. So I collected the things i wanna do in my vaccation and now I am here. I did a poster series of my trip to Japan. I did other designs. I drew a few pictures. I painted a little bit. I was so motivated to do these things, because I waited almost 5 months to do them. But after a month it slowed down and I got lazy. It started when I had the first case of my insomnia. It took all my energy. I tried to do something productive on a good day, but most of the time I failed and gave up. This took even more energy away from me. One day my insomnia was so bad that I just couldn`t fall asleep, so I tried to turn it around. Early in the morning I took a walk to the river close to me. It was a 30 minute walk. The weather was beautiful. It was early but warm. Not a single cloud in the sky. I took my camera with me and shot a few really good pictures. In some way the quarantine and my insomnia helped me to get motivation again. It didnt last long, though. I have to wait till the next semester starts, so I have finally some task and work to do.
[Kevin Schefner]
You can never cross the ocean until you have the courage to lose sight of the shore. -Christopher Columbus
How to get rid of lack of motivation:
Feeling overwhelmed is another big contributor to lack of motivation. Interestingly, it doesn't take much in this situation to get overwhelmed and feel helplessly frustrated.
The cure for overwhelm and lack of motivation is:
1: Consciously break tasks down into small enough chunks. Picture each small chunk in your mind clearly.
2: Trace your feelings of helplessness back to their origins until you see the pattern of helplessness throughout your life. At some point, and perhaps with the help of an outside perspective, you will be able to decide it is time to let it go.
It may be hard to justify focusing more on yourself, especially in times like this.
But beeing aware of your own needs and desires is NOT wrong, even in a situation when the whole world goes crazy.
Find the balance!
Life is not always about sunshine and having good, happy days. There will be bad days when things aren't going in your favor, when you feel lost and all you want to do is give up.
At such times, instead of letting negativity take over your life, adopt an optimistic approach to life. Quit overthinking, ask the right questions and focus on finding solutions.
Yes, there will be hurdles along the way but if you hang on to positive affirmations and hopes, the journey will be a lot smoother. So, with every passing day, sow the seeds of positivity and you are sure to build a positive environment around you.
Find some inspiration from motivational books and quotes to speeches, films and apps (there are really good apps), it is always a good idea to take help from motivational material to rekindle your spirits and regain your motivation.
Everyone is wired differently. So find what inspires you and turn to it when you are in desperate need for motivation.
Finding inspiration externally fills you with hope and sometimes that is all you need.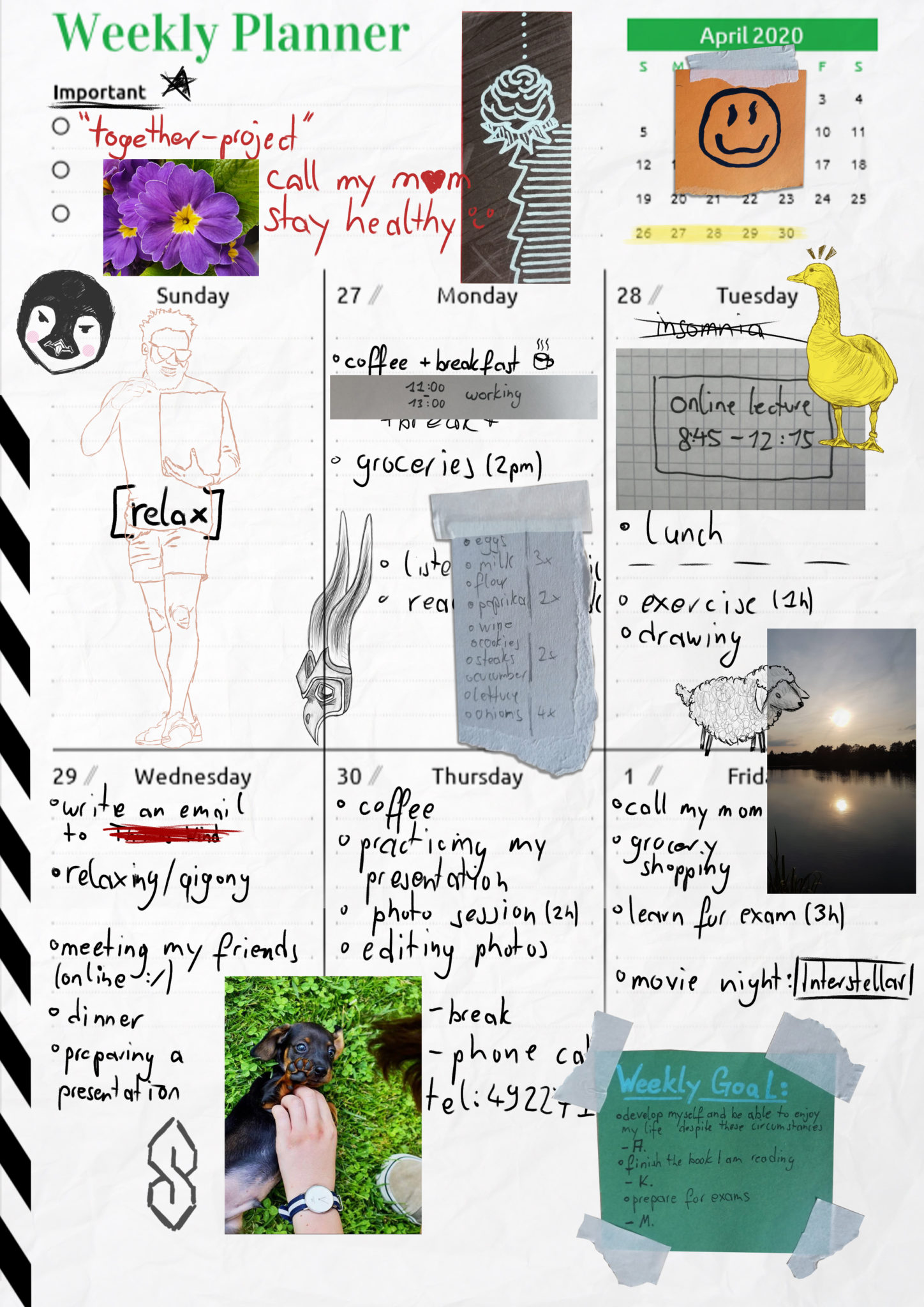 I think it's hard to get motivated when you are overwhelmed.
And these days I feel overwhelmed.
I had a good job, I loved to attend my classes, I loved to go out with my friends or just go for a walk in the city, grab a cup of coffee, etc.
Now I'm just sitting at home, I haven't seen my boyfriend in 2 months because our families live far apart and despite being surrounded by many people, sometimes I feel alone.
I hate it.
There is no reason to wait for important dates, because I can't go anywhere, even if it's my mothers birthday….
I felt so stressed, so overwhelmed, so sad that I started to read books about how to get my motivation back.
And I found 3 tips and tricks what you can do at home:
1: Index card method: Each night, take out a fresh index card and jot down your top 2—3 most important things that need to get done the following day. Place that card on your nightstand or near your bathroom sink. When you wake up the next morning, you'll know exactly what you need to do to dominate the day. Now, all you need to do is work like hell to make sure it gets done. Remember to check things off your list as you go about your day in order to keep yourself motivated. It can be anything. Try to learn a new language, doing yoga, get rid of your old clothes, cleaning your room, etc.
2: Ease-in, ease-out:. To use this productivity improvement tip, simply spend 15—30 minutes doing easy tasks to warm up. Then tackle your toughest project for a focused block of time—at least a few hours. Finish your day with another 15—30 minutes of easy tasks to ease-out out of work mode.
3: Later list. Keep a separate "later list" with you. Doing this will help you prevent procrastination and stress by off-loading whatever pops up in your head into a trusted place. Just remember to go back to your list at some point, ideally at the end of the day; or during your weekly review—which you should definitely be doing if you want to keep your life together.
[Andrea Balázs]
We often forget magic is birthed in a dark place.
Motivation. I don't have that much of it these days. To be honest I've never had motivation in my entire life, now quarantine makes it just worse. I'm not an active person, I don't really have hobbies, I mean active hobbies. Watching TV series is actually not a hobby…I don't have any hobby then…I love travelling and I get pretty motivated during my travels but now I can't travel and that is killing me. That is why I love working and scheduling a lot of lessons to my plan. Schedualing and organising is my passion I think. I hate beach holidays, why is it good? You just sit beside the pool or sea and swim for a whole week. That is not relaxing for me at all, I need to explore the surrounding and the history of it. Maybe I need to do something creative at home. Painting, oh, wait, I can't draw…so how am I going to paint? I need to worry less about things like that and just go with the flow. I need to live a little. Need a trip. A huge one. Far away from here. Or need to create a business. Oh my, that would be amazing! It would be my baby. I would nourish it till it grow up. But what kind of business should I start? I need a good idea! See! Thinking of the idea of creating a business makes me motivated! I need to feel useful. I need to have a good purpose. I would love to work with dogs but I think that would be just my charity work. But what the hell should I do at home while there's a pandemic? I have no idea! There was a time when I was a shopaholic, I don't wanna be that again! My bank account cries every time after this period. I always scroll down on Pinterest for some new ideas but I never have the ingredients or the supply for them at home and I don't have any motivation to step out of my garden. Unfortunately, I also don't have the motivation to move my body. I don't know why! But I need to. I always feel so tired because of my insomnia. These days tiredness is my worst enemy and my migraine. But I need to do something!
[Mercédesz Kovács-Csincsák]
You are never too old to set another goal or to dream a new dream. -C.S. Lewis
// Schefner Kevin, Balázs Andrea, Kovács-Csincsák Mercédesz